Global Symposium on Soils and Water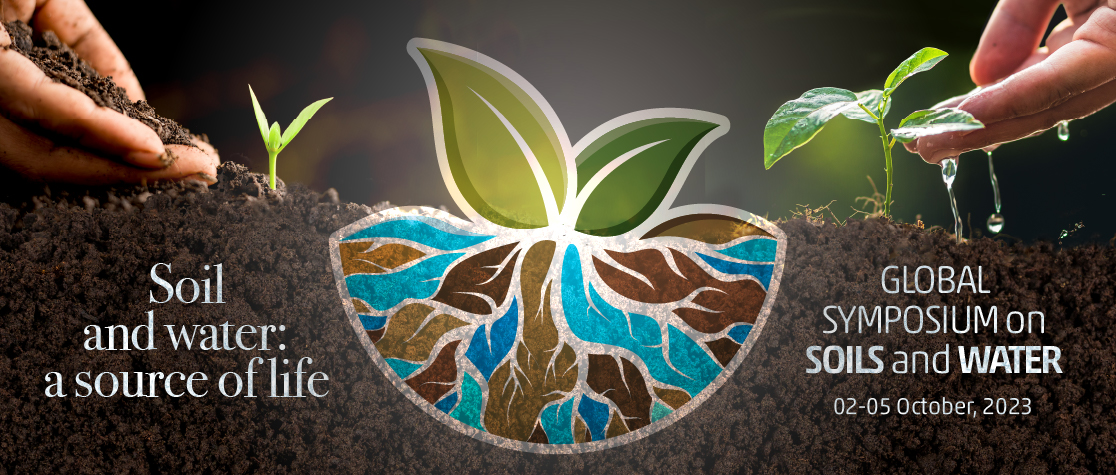 The Global Symposium on Soils and Water (GSOWA23) will be held in a hybrid format from 02 to 05 October 2023.
As 95 percent of our food is produced on land, with soil and water playing crucial roles, understanding the interconnectedness of the resources and the need for integrated management is of utmost importance. The GSOWA23 is a science policy symposium that aims to review the relationship between soil and water in achieving sustainable and resilient agrifood systems.
The specific objectives of the symposium are to:
identify knowledge gaps and management challenges, and research priorities of soil and water resources in a changing environment;
share and promote sustainable soil and water management practices in addressing water scarcity and soil degradation challenges;
discuss tools and frameworks to guide integrated management and governance of soil and water resources;
and examine communication and partnership strategies for promoting sustainable soil management, solutions to water scarcity and low quality, reuse of water, and reducing soil pollution.
Format of GSOWA23   
The symposium is structured as follows:
Hybrid format for first and last day (2nd and 5th October 2023 from 10am to 5pm CEST): The opening and closing days of the symposium will adopt a hybrid approach. Participants have the option to attend in person at the FAO headquarters or join virtually through the Zoom platform.
Online technical sessions for central days (3rd and 4th October from 12pm to 3pm CEST): The central days of the symposium will exclusively occur in an online environment. With technical sessions, discussions, and interactions taking place virtually.
Integration with "Rome Water Dialogue" - Closing day (October 5): On the closing day of the symposium, October 5, a significant synergy will be achieved through collaboration with the " Rome Water Dialogue." This collaboration will foster technical exchange between participants of both events, creating a space for cross-fertilization and dialogue regarding technical discussions and outcomes from both the symposium and the "Rome Water Dialogue."